Wills, Estates and Probate Lawyer Sydney – 02 9232 8033
Our probate lawyer Sydney (Dougal Geddes) has been acting in relation to Probate, Wills and Estates for over 30 years. We pride ourselves on giving sensible and practical advice in relation to obtaining grant of probate, drafting a Will and estate planning.
We are also experienced in advising in relation to Will disputes, with recent victories for clients in the NSW Supreme Court and Court of Appeal.
Call us on 02 9232 8033 to arrange for a free consultation in relation to your particular matter.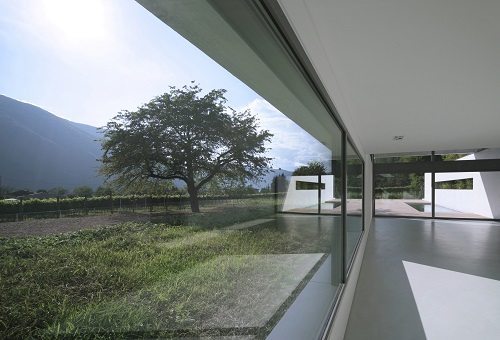 A Grant of Probate is the Order that is made by the Supreme Court, which confirms that the Will that is relied upon is the last Will of the deceased, and that the person(s) nominated as the Executor(s) of that last Will has satisfied the Court that he/she/they are the persons to whom the Court should grant such an Order.
The nominated Executor(s) 'prove' to the Court that they are the persons entitled, and hence they will be granted "Probate".
The Court Rules require that an Application for a Grant of Probate (and/or Letters of Administration) should be made within six (6) months of the Testators death. If the Application is not made within that period, an explanation of the reasons for the delay will have to be given in the form of an Affidavit.
Drafting a Will
Having a valid will in place is the best way to ensure that your estate is taken care of in accordance with your intentions. A legal Will is a simple document which sets out who will be responsible for administering your estate and who the beneficiaries of your estate are eventually going to be.
An estate is divided up according to the 'rules of intestacy if there is no will in place when a person passes away. This means the deceased has no control over who their assets go to.
Our Wills and Estates Lawyers are experts in their field, We prepare wills with utmost care and skill, to ensure our client's intentions are clearly reflected in a binding legal document.
A legal Will should be reviewed whenever you:
enter into a new relationship
separate or divorce
have children
acquire or dispose of substantial assets
Letters Of Administration Upon Intestacy
When a deceased dies and he/she has not left a Will, he or she dies "intestate", and his or her estate passes to the next of kin in accordance with the rules of intestacy as set out in the Succession Act 2006 (the "Act").
This also happens if a deceased leaves a Will which only distributes part of the his/her estate (i.e. where the deceased dies "partially intestate").
In those circumstances, where a person dies intestate, the Court will appoint an Administrator to carry out the administration of the Estate, and the Court order is then known as "Letters of Administration".
(If a Will validly appoints an Executor but there is still a partial intestacy, Probate will be granted to the Executor with the partial intestacy then being dealt with in accordance with the intestacy rules.)
Letters of Administration are also required if a sole Executor renounces his or her appointment or dies before completing the realisation and distribution of the estate
Our Wills & Estates Expertise
Probate & Estate Administration
Challenging a Will
Enduring Guardianship
Power of Attorney
Reseal of Grant of Probate
Advanced Care Directives
Testamentary Trusts
Special Disability Trusts
Wills & Estates – Some Things To Consider
When you obtain a divorce order from the Family Court of Australia your Will might be automatically invalidated  if it is not changed.
If you are separated but not divorced and you do not change your Will, it is possible your ex-spouse might become a beneficiary of your estate.
If you are in a de facto relationship and your Will does not mention your de facto partner they could challenge your Will.
If you have a Will that does not mention a child or other dependent they could challenge your Will.
Not planning properly for the distribution of your superannuation and death benefit can have unintended consequences for your estate. Consider a binding nomination.
If you think any of these situations applies to you then you must speak to a Wills & Estates lawyer as soon as possible. Even if this is not applicable, do not put off your estate planning until it is too late.
Our Wills & Estates lawyers will give you the benefit of their years of experience to ensure a smooth process for the administration of your estate.
Fees for grant of probate or letters of administration
Our probate lawyer fees to obtain a grant of probate or letters of administration are fixed in accordance with the scaled fees found in schedule 3 of the Legal Profession Uniform Law Application Regulation which are based on the value of the assets of the estate.
To find out about our fees in relation to administration of an estate (such as selling shares or winding up bank accounts) please contact one of our probate lawyers for a free quote on (02) 9232 8033.